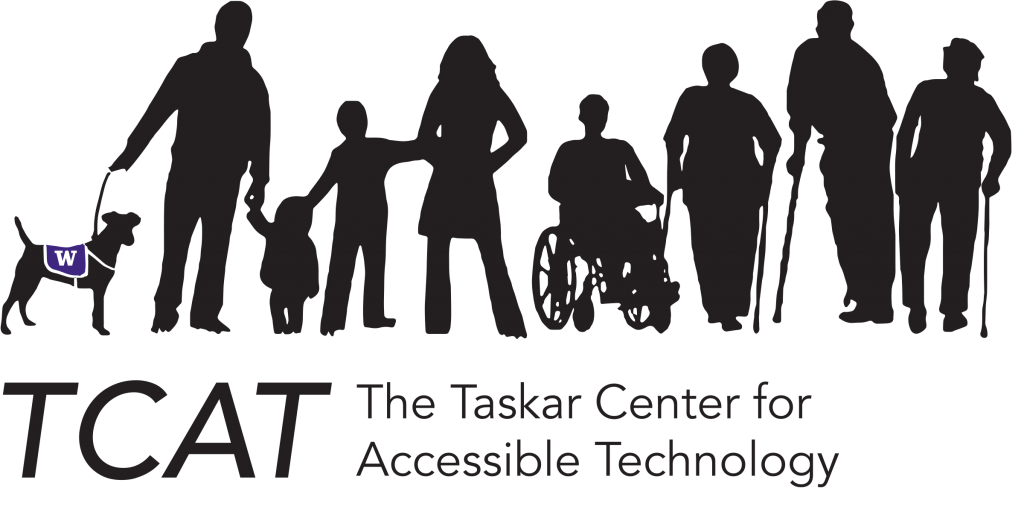 You have reached the web page for the UW instance of AI4ALL
AI4ALL is a national not-for profit organization whose mission is to increase diversity and inclusion in AI. In December of 2022, after careful consideration, AI4ALL has decided to put on hiatus their financial and administrative support for Summer Programs in 2023.
Through 2022, the UW Instance of AI4ALL operated as an AI4ALL-sanctioned program run under the Taskar Center for Accessible Technology, an initiative by the UW Paul G. Allen School for Computer Science & Engineering. Once the national organization's support was pulled, the Taskar Center is no longer able to use the AI4ALL branding, but is instead offering
Our specific AI4ALL instance aims to increase diversity and inclusion in AI by making all AI4ALL curriculum accessible. This summer we will host the second annual AI4ALL camp at UW, focusing on inclusion of students with disabilities. If you are interested in applying or know someone who is, applications are now open. Please navigate to the application page.
Our specific UW-based program is dedicated to sustainable impact. Over the last 4 years, we have tested two different models to ensure we can have the maximum student impact for each funding dollar. While our operational model shifted during COVID, we shifted the model again in the summer of 2023 when the national organization pulled its support for summer funding. We took the reins and are pushing forward with our pivoted, research-oriented model. Our reimagining of what a non-ableist AI High School Program should look like is now called "Responsible Data Science for Urban Spaces" and is a free program meetings once per week for 8 weeks over the summer, and an additional 12 weeks into the school year for students to pursue personal projects. 2023 is our inaugural new model summer and program applications are available here. Applications were due by July 1, and the program began on July 18, 2023
We are incredibly excited that for another year, we will be joined again by our colleagues and faculty from IFDS at UW in teaching the cohort. More about IFDS below.
With any inquiries regarding the AI4ALL@UW program, please email uwtcat@uw.edu
About IFDS: